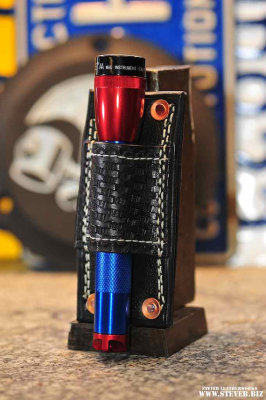 If you carry a Mini Maglight for work – this is for you.
It's a pretty handy unit and has more style than the webbing junk that comes with Maglights.
BUY The Black Masked Robber HERE
Honestly – those webbing things will outlive roaches, so I cant say with any degree of accuracy that these will last forever – but know this: every piece is doubled up, stitched and glued.
The rivets are #9 copper stake rivets, the leather that covers the light has a basket weave pattern stamped onto it it and that piece is lined with anothjer piece of leather that both protects the light and insures this stinkeroo will last a good long time… with that said, this case is going to be tight to your belt when you get it….remember things only loosen and stretch with age, so you want your light tight on your belt on day one.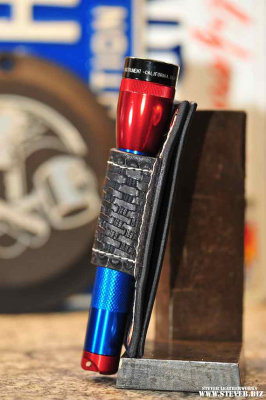 If I needed to carry a light on my belt everyday – this is what I'd use – hung from one of my belts of course..lol!
BUY The Black Masked Robber HERE
Batteries included – and yes – the Maglights have a steveb exclusive custom mix and match color pattern
I also make knife and tool sheaths from heavy weight vegetable tanned cowhide. I've made guitar straps, leashes and wristbands – all with a different look and design as your commonly used to seeing. If you're looking for something you don't see, ask. I am always up for a challenge, within reason.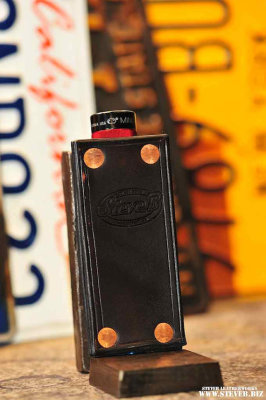 I have happy customers, please take a look:
for more general info: